More stuff more stuff


T-shirts I rammed sleeves onto. Cos sleeves are good.
Boys trousers I got for one euro in a charity shop, altered so I can fit my arse into them.
Oscar Wilde t-shirt that I got in a charity shop for 2 euro and that caused an unhealthy amount of excitement; altered so it doesn't look like a smock anymore (oh shit is that my face?!)
This was a euro also. I used the sleeves and red elastic from the bottom on this:
"Abwärts" was screen-printed onto a scrap of black and sewn on. I was trying not to make this look like some typical spooky kid top, but I don't really care at this stage.
The body was a large black men's t-shirt. You know the sort. Strap keeps the shoulders from falling down.
Gotta love unflattering arse pictures.
And some boots;
Brownish pink, boring
into acid green ratboots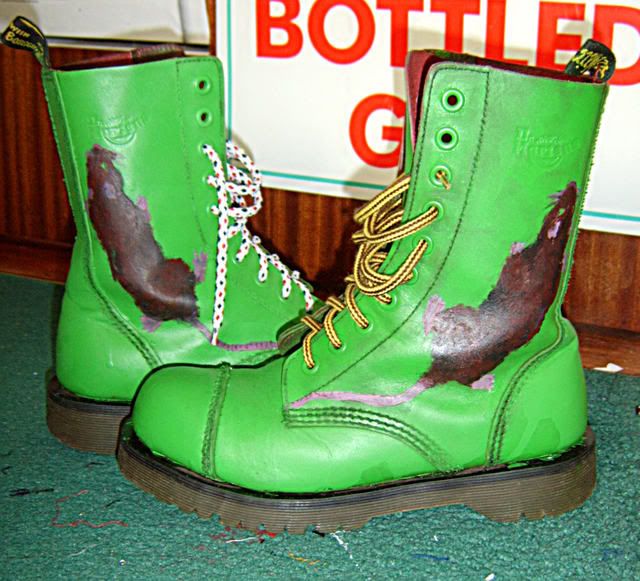 I sanded them and spraypainted the green on. I'm not sure if I should varnish them or use normal waterproofing leather wax. Any tips?